This week the median price of a Vista home for sale was $367,000.  Of the six major San Diego North County communities that I specialize in, Vista is the lowest priced at this time.  Demand as measured by the Market Action Index was increasing.  Days on the market are trending downward.  Even as more Vista properties come available, these are positive trends for the Encinitas homes market.  See more info below the table below.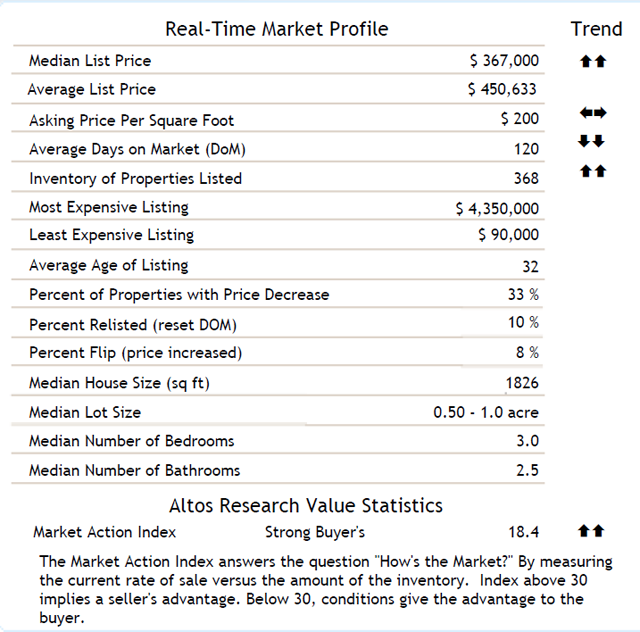 Supply and Demand of Vista Homes for Sale
Vista CA home sales have been exceeding the new inventory for several weeks.  It is still a buyer's market, but prices seem to be responding by moving upward.  If the demand for Vista homes continue, we can expect Vista home prices to keep marching in an upward direction.
Vista Home Prices
This week saw very little price change from the last few weeks in Vista Ca homes for sale.  However, prices continue to demonstrate a nice up trend in general over the last several weeks.
The Vista Homes for Sale Market conditions & statistics report is being brought to you by Altos Research and Pickford escrow, one of Gary Harmon's winning team members.  For more information on Vista CA homes for sale, contact Gary Harmon, your Vista Realtor.  If you are considering moving closer to the coast you might want  to check out Oceanside ocean view homes, Carlsbad ocean view homes, or Encinitas ocean view homes.