Two examples of how a purchase reverse mortgage (HECM) can work for you when buying Oceanside homes for sale.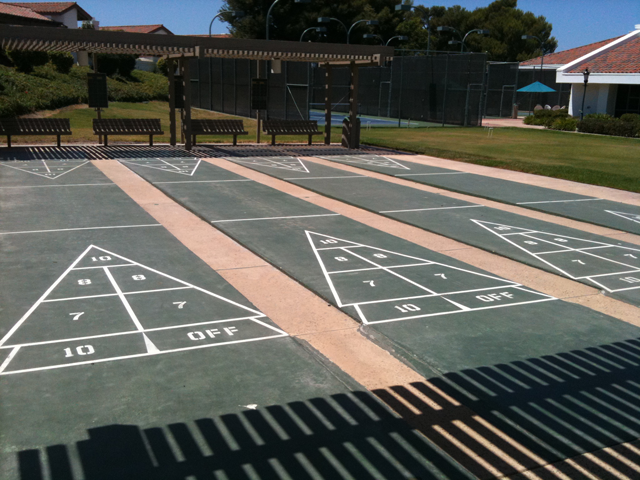 Purchase reverse mortgage(HEMC)  example 1 – Oceanside clients ages 65 & 64 who are just retiring want to downsize to a Ocean Hills Country Club single story home with all the amenities of their existing home and use the proceeds from the sale to pay cash.  Their goal is to have no future payments on their Ocean Hills Country Club home. 
I estimate that the net proceeds from the sale of their current San Diego North County home to only be around $200,000.
 
I suggested that my Ocean Hills buyer take a look at the Reverse Mortgage Purchase offered by HomeServices Lending, an affiliate of Wells Fargo bank.      
 
The clients really want a Ocean Hills home that is a great deal at $450k  (3 yrs ago $600k).  We all sit down and run the numbers on this Ocean Hills home using a Reverse Mortgage Purchase.   Here is what we came up with:
Purchase Price                         $450,000
Reverse Mortgage Funds        $262,800                         
Cash Required to Close           $187,200
The clients takes $187,200 of the $200,000 from the sale of their old home combined with the
$262,000 reverse mortgage proceeds from their HomeServices Lending loan through Wells Fargo to purchase the new home for $450,000.  And they will be achieving their goal of  never having any monthly mortgage payments as long as they live in the home! 
To sum up, many Ocean Hills Country Club home buyers pay cash.  In this case that would have been $450,000.  In our case they invested only $187,200 of their money and have no payments for life.  Several years ago, the selling price of this home would have been over $600,000 and no reverse purchase mortages were available.  Good deals are available now.
Purchase reverse mortgage (HEMC) example 2 – Marge and John, both 74, want to buy a one story manufactured home in Emereal Lake Village in Oceanside, CA.   They are currently selling their Carlsbad, CA two story home.  They feel a single story home will be better suited health wise for the rest of their life. 
Marge and John look at several homes in Emerald Lake Village for around $300,000.  All of Emerald Lake Village is one story detached homes with reasonable homeowners fees.  Marge and John meet with a reverse purchase mortgage specialist at Home Services Lending. 
They make an offer and get it accepted at $300,000. 
Purchase price of  $300,000,   reverse mortgage proceeds of $177,213,  leaves an investment of $122,787 needed.  Marge and John have no more payments for live.  
To find out more about purchase reverse mortgages read my other blogs:
Reverse mortgages for San Diego home purchases
Reverse Mortgages – Frequently Ask Questions
Reverse Mortgage – Purchase Ocean Hills
Purchase Your San Diego Home with a Reverse Mortgage.
Also, contact Gary Harmon, and I will put you in touch with my reverse purchase mortgage specialist at HomeServices Lending.
* Ever effort to make these examples correct have been take, but rates constantly change.  The amount that you have to put down on a reverse purchase mortgage changes with your age.  See my table for purchase reverse mortgage   for a general idea.