Here in San Diego North County
Don't want to be negative but, it seems that we have had a lot of diasters over the last couple of years.  Even though we think it may not happen to us here in San Diego North county, we need to be prepared.   Wildfires, hurricanes, earthquakes, and fires in our Carlsbad homes require similar preparation.  Many of the things you can do to prepare for a one disaster will also apply to other areas of disaster preparation.  So protect your Carlsbad home, other Carlsbad property, and protect yourself.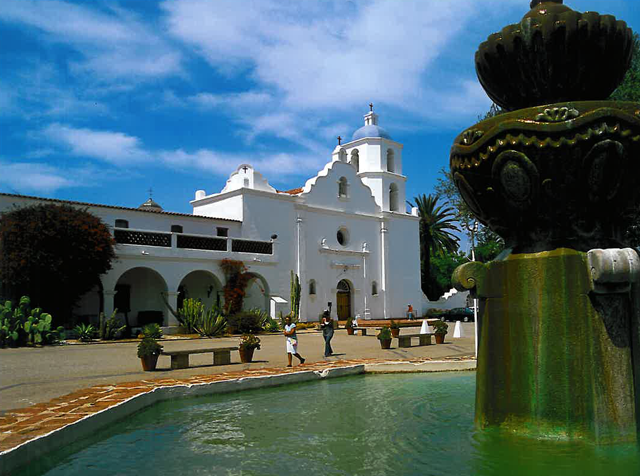 ■Have a disaster plan in place for yourself and your home.  Be ready to evacuate your Carlsbad home should you be told to do so.  I remember in the 2007 fires, when the pressure was on, I was a little confused on exactly what I wanted to take with me.  Make an evacuation list of things to take and keep it in a safe place.  Don't forget your pets.  Practice evacuating a few times a year.
■Make sure you can communicate in case of a disaster.  Your electricity in your Carlsbad home will probably be the first thing  to go so have a back up plan.   Your cordless telephone needs power to work, so don't rely on it.  You will need to have one or more cell phones.  Don't waste your cell phone battery, it also needs electricity to recharge.  You might consider having a charger that will work off your car.   During the 2007 firestorm, over 80,000 SDG&E customers lost electrical power.
■Also, to receive incoming communications and to just know what is happening, you should have a battery powered radio.  Make sure it always has good batteries.   It is best  to pack the batteries separate from the radio in a plastic bag to help keep them fresh.
■Register you and your family with AlertSanDiego.  This is San Diego county's emergency notification system.   Register all the cell phones in your Carlsbad home by going to www.ReadySanDiego.org.    Just click on the cell phone logo.  It is free to register anywhere in San Diego North County.  In case of an emergency, you will receive a reverse 911 call to let you know Carlsbad real estate area evacuation information and fire updates, even if you are away from your Carlsbad property.
■Take a look at the outside of your Carlsbad real estate.  Do you see anything you can do to reduce the chance of a fire reaching your  home?   Remove any fire hazards near your Carlsbad home.  Give your Carlsbad house a chance by creating a 100 foot defensible area around the home.  Remove piles of firewood and clean the dead leaves out of the gutter.   Keep the trees trimmed and  make  sure sure none tough your Carlsbad property.
■Make sure you have adequate insurance on your Carlsbad real estate.  Don't be wishing you could increase it at the last moment.
■Keep an emergency supply of food and water in your Carlsbad home.  You should have enough to last at least three days.  A minimum of a gallon of water for each person for each day should work.  You can get an idea of what to have in your emergency supply by contacting www.ReadySanDiego.org.
There are many more things that could be include in this disaster plan, but my goal is to just get you started on preparing your plan today.  If you need more information contact Gary Harmon, your top Carlsbad Realtor.