Today was a beautiful day in Carlsbad, so at lunch I parked my car on a side street near the beach and tried to enjoy a fun walk along the sand.   Problem is, I had left a new laptop in my car trunk and a video camera in my glove box.  I just felt uneasy.  Had I done everything right to protect myself and my car and its valuables against auto theft?  I cut my walk short, decided I could have picked a much better place to park my car, and decided to share with you things I found I could do to protect myself against auto theft.  I want my next strole and your next walk on the beach to be relaxing.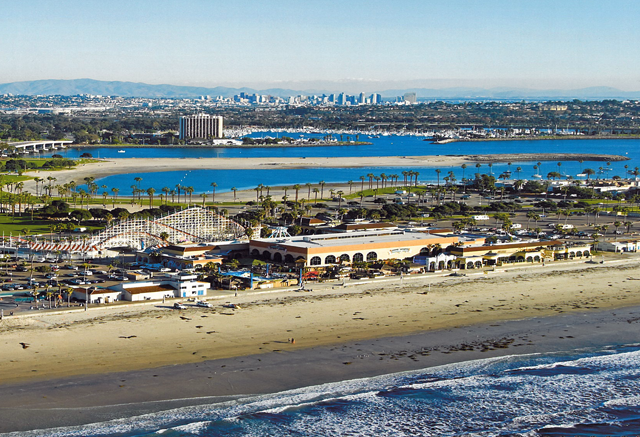 A car is stolen about every 22 seconds across the United States.  Here is San Diego a car is stolen every 38 minutes.  The favorite places for car thieves are malls, near the border or at the beach.  Follow the tips below to reduce your chances of becoming a victim of auto theft.
Always lock your car.  Over 50% of all car thefts are on unlocked cars.
Take the keys and never leave them in the ignition.  Over 20% of all stolen vechiles have keys left in them.
Don't use a hide-a-key or some how hide your keys in your car.  Thieves known all the good hiding places. 
Along with locking the car, roll up the windows.
In SanDiego, most cars are stolen at night, so park in the light.
Many vehicles are stolen at convenience stores, gas stations, ATM's etc. when the owner leaves the car running.
Don't leave valuables in plain sight to tempt the thief.   And it is better not to leave valuables in the car at all.  Don't be like me at the beach.
Park and turn your wheels towards the curb so someone cannot tow your car.  Set the brake and leave your car in park.
Visible steering wheel locks are very effective.
Have a car alarm that makes a loud warning sound.  A sticker on the window is also a help.
All of the above things may not keep your car from being stolen, but it will make it much more unlikely.  Don't be like me, enjoy your next walk on our great San Diego North County beaches.
Other consumer protection articles for your review:
When looking for a great North County real estate agent, contact Gary Harmon, I care about you!   I specializes in Encinitas homes, Oceanside homes for sale, Carlsbad homes for Sale, San Marcos real estate and Escondido real estate.  Gary also specializes in San Diego Ocean View homes.