Finding Single Story Homes in San Diego North County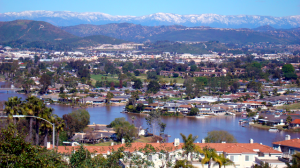 With the population base getting older and baby-boomers reaching retirement age, the quest for single story, one level homes increases.  So you would think builders would have realized the trend and would have built a lot of single story homes in San Diego North County.  No, the opposite is true.  In the last 15 years, almost everything North County home builders have produced has been large two story homes.  They try to get the most bang for the buck without actually trying to meet the needs of the San Diego North County home buyers.
Don't give up hope, contact Gary Harmon, your Real Living Lifestyles real estate agent.   As your Realtor, I would suggest the following choices.  If you like senior communities like the beautiful Ocean Hills Country Club Resort, there are a lot of one story homes in the $300,000 to $475,000 price range.  Many of them are twin homes.  If you want detached, one level homes, Lake San Marcos also offers a large mix of single story homes.  One such community is Varadero homes.  It is the community that I personally picked for my home.  Varadero has 105 homes with 4 floor plans and is a newer gated development.  See Varadero Homes Floor plans.  See Varadero current listings.  Below is also current listings of Lake San Marcos homes.  Call Gary  Harmon, your senior specialist, with any questions.