Below is a chart showing the top short sale lenders for San Diego County homes.  The top lender that made loans that ended up in short sales is Countrywide.  Another major San Diego short sale lender was Washington Mutual.  Neither of these lenders surviveded the housing crsis.  Other major short sale lenders on San Diego homes like Bank of America and Wells Fargo Bank are still in business. 
Gary Harmon is a fully qualified short sale specialist.   I have been successful in 100% with short sales over the past two years.  I work with a team that has an assigned person to continuously follow up on all short sale weekly.    If you think your home my qualify for a San Diego short sale,  contact Gary Harmon, your short sale specialist.  See a list of short sale resources under the chart below.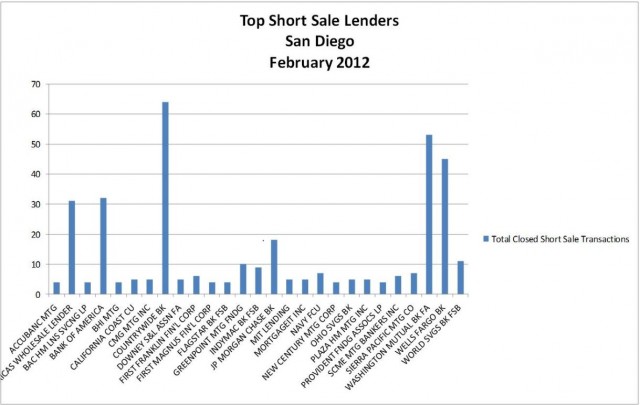 For more information on how to do a short sale see:
Remember not all real estate agents are short sale specialist.  Gary Harmon is an experienced short sale expert in Oceanside and other communities in San Diego  North County.
All content by Gary Harmon.