Distressed property sales made up over 60 percent of  the California homes resale market last month.  It's a challenging market…requiring a name you can trust like Prudential California Realty.  Selling your Oceanside home in a distressed market also requires special preparation.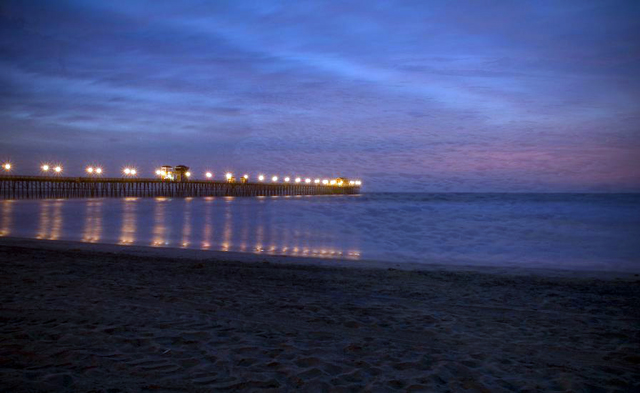 Remember the saying, "People buy what they see and not what will be."  Or,  "You never get a second chance to make a first impression."   What if you have to move and leave your Oceanside home vacant.  There is always something a little unappealing and sad about a vacant Oceanside house.  Oceanside homes for sale show better, sell faster, and for more money when there is staging or showcasing  of your home.
Gary Harmon, your Oceanside Realtor, can arrange to have a professional company stage your home and keep it ready for sale.  In a recent survey of Realtors, over two-thirds estimated that a staged Oceanside home sells for 10 to 20% more and closes 60 to 90 days faster than a vacant Oceanside property.  Staging companies (and we recommend Showhomes) help take the stress out of showing and selling your Oceanside property by providing a turnkey package including whole-house furnishings, a professional staging and a live-in Home Manager to keep your Oceanside home in show-to-sell condition seven days a week.  Staging a home can save you the Oceanside homeowner holding  cost such as utility bills, cleaning fees, vacant house insurance premiums,and mortgage interest expense.  The Oceanside homeowner savings  combined with a higher sales price, typically far exeed any  staging fees.  Staging companies, like Showhomes, provide commercial liability insurance on each home.
Whether a Oceanside buyer, Oceanside seller, or Oceanside Realtor, the Oceanside home selling and purchasing process is fraught with potholes.  In this weak San Diego North County real estate market, everyone involved in the selling process must increase their efforts. In order to sell Oceanside homes at top dollar, Oceanside houses must be "prepared for sales." That's where Staging, sometimes called showcasing,  becomes the secret weapon.   Contact Gary Harmon, your top Oceanside Realtor for more information on this great selling technique.  See Current Listings of Oceanside Homes.  If you live in Ocean Hills Country Club homes and are thinking of selling, check out Ocean Hills retirement living.