The November 2010 HomeDex™ Report provides October 2010 housing statistics.
The median price for all homes in the San DiegoNorth County real estate area went down by 4.63% in October 2010 to $377,500.
 The median priced of a San Diego North County single family detached home decreased 2.29 percent from $475,000 in September 2010 to $465,000 in October 2010.
Year-over median SFD price in San Diego North County increased 8.14% from $430,000 in October 2009.
Median days on market for North San Diego County SFD homes remained at 52 days in October 2010.
There were 4,596 active and contingent SFD listings in North San Diego County ending October 2010, a decrease of 3.73 percent from September 2010.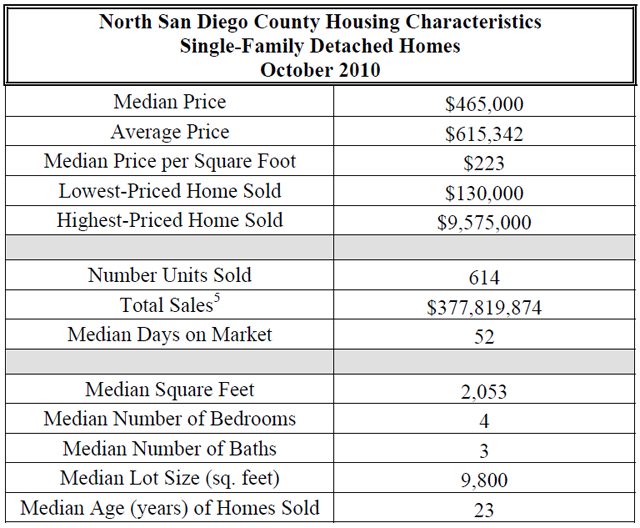 To find out how to own San Diego North County real estate, contact Gary Harmon, your top North County Realtor.  Gary services all areas of San Diego North County including   Carlsbad homes, Oceanside homes for sale, Encinitas homes, Vista, San Marcos, and Escondido real estate.   All information above was furnished by HomeDex as an exclusive NSDCAR member benefit.