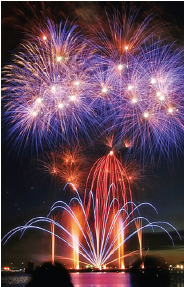 4th of July – Independance Day
Save up to 40% at www.PatioProductions.com through the 4th of July on sofas, dining sets, daybeds, and more.  
If you are interested in San Diego County fireworks, read on.  Also see, Happy Independence Day San Diego.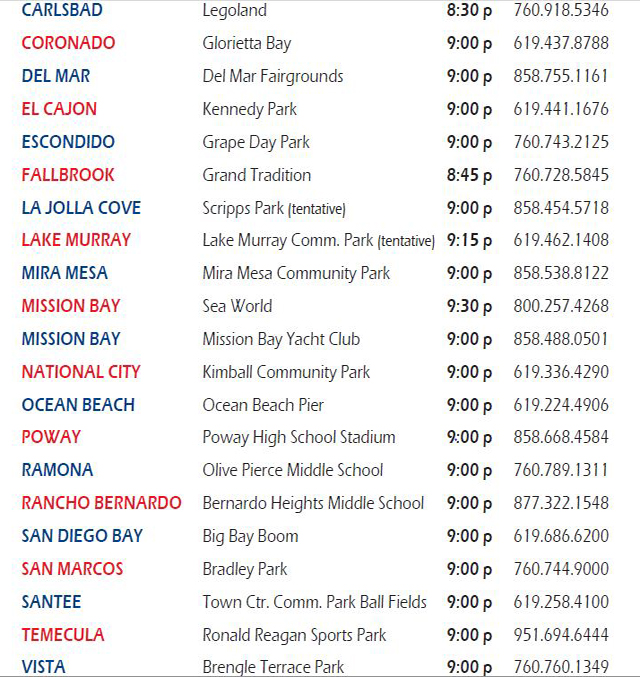 The list includes Carlsbad fireworks, Vista fireworks, Escondido fireworks, and San Marcos fireworks. Hope you have a great Fourth of July and enjoy the shows. 
.
FIREWORKS CELEBRATION HIGHLIGHTS
The Big Bay Boom July 4th Fireworks Show is back for its eleventh year, promising another spectacular display over San Diego Bay.
Fireworks Locations & Best Viewing Areas
Fireworks will be discharged simultaneously from barges placed strategically around the Bay off Shelter Island, Harbor Island, North Embarcadero and Chula Vista. Fireworks also will be discharged at the Imperial Beach Pier.
It all starts at 9 p.m. on July 4. The fireworks will be accompanied simultaneously by music broadcast live on 105.7 The Walrus FM radio. The show also will be televised live on San Diego FOX 5 HD and Cox 4 HD, covered by four remote cameras and a helicopter. The impeccably choreographed display will last approximately more than 17 minutes.
 For information on San Diego North County homes, contact Gary Harmon, your North County Realtor.
As we prepare for the long 4th of July holiday weekend, many of us are excited to share this wonderful time with family and friends celebrating our country's independence that began 235 years ago.
Our freedom allows us to believe, dream, create, and live a life that has tremendous value and brings hope to so many others.
 
At this time, I would like to wish you a joyful Fourth filled with picnics, barbeques, parades, or fireworks with time to reflect on what this means to you. 
 
Gary Harmon This information is courtesy of California Title Company, part of Gary's Team. 
.