Moving from "Renter" to "Owner" may be easier than you think!
You may be able to find a San Diego North County home with a total monthly payment comparable to your current rent payment!
Example:
Interest rate is provided for illustrative purposes only. Rates change daily. Contact HomeServices Lending for current rates.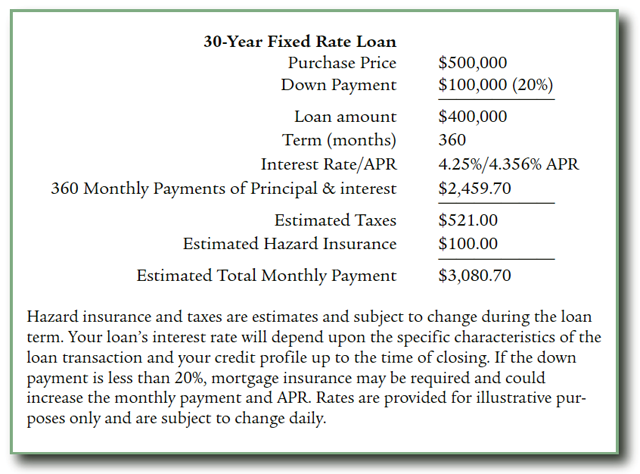 Get Started Now
Take your first step by talking to one my winning team members,  HomeServices Lending.    Selecting a lender for your new San Diego North County home can be just as important as finding the right listing. That is why Gary Harmon has made HomeServices Lending, the second member of his winning team.  Home Services Lending is affiliated with Wells Fargo Bank.  Financing can often make the difference in getting the home of your dreams, or not. That's why it's important to talk to a mortgage loan professional before you start house-hunting.  Gary Harmon has selected Greg Gossard, Senior Mortgage Consultant, as mortgage professionals for his team.  Greg will take the time to explain the options available to you and recommend a Wells Fargo Bank loan program or other loan program designed to meet both your short term and long term objectives.  You can contact Greg directly at 858-720-7744 or email at Greg@TheGossardGroup.com.  Be sure an mention, Gary Harmon sent you.
Because of great rates, now is a "good time to buy. "
San Diego North County Property
Gary specializes in San Diego North County homes including:  Carlsbad homes, Oceanside homes for sale, Encinitas homes, Vista, San Marcos, and Escondido real estate.  Gary Harmon also specializes in San Diego North County homes for over 55 seniors.  North County Homes for Over 55 (55+) covered on this blog include  Oceana homes, and Emerald Lake Village (all in Oceanside). Other homes included are Rancho Carlsbad homes (Carlsbad), Oaks North homes and Seven Oaks homes (both in Rancho Bernardo).Ocean Hills Country Club homes.