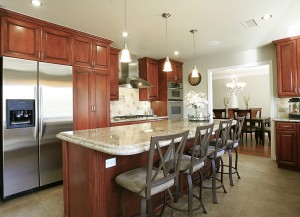 You have found your Escondido property, made and offer on your Escondido home, and the offer has been accepted.  You are now starting into a process that everyone calls "escrow."   This is is the third post in a three part series so please read "Gary's Service Pledge…during Escondido Home Search" and "Pledge to Escondido Home Buyers during Negoiations."  These post will give you the needed background to fully understand what happens during the escrow process.  The following is the "pledge to the Escondido Home buyer during escrow.  Gary Harmon will:
Make sure your escrow has been properly  opened on you Escondido property.
Check that the escrow office has received your good faith deposit on your Escondido home.
Help you schedule a physical inspection on the Escondido real estate you are purchasing.
Help you review the Escondido home physical inspection and help you make up a repair request list.
If requested in the contract, make sure the pest control inspection is done on the Escondido house.
Review all documents with you and make sure that they have the proper signatures and initials.
Make sure the Escondido home seller provides you all disclosures necessary in a timely manner. 
Review all disclosures with you before you sign.
Visit with your Escondido home mortgage lender to insure the loan is progressing.
Make sure you remove all contingencies in the timeframes of the contract.
Help solve any problems that may arrise during the escrow period on the Escondido houseby providing you with options as necessary.
Conduct a final walkthrough with you within the last five days of the escrow period to make sure all items requested, if any, under the physical inspection have been completed.
Make arrangements to get you the key upon closing.
Answer any questions or provide any other information that you may need.
If you have any other questions not answered the the last 3 post about the Escondido real estate purchase process, call Gary Harmon, your top Escondido Realtor.