Going into July, this is how the market looked in the Oceanside homes area.  See the bottom of the page and below the table for details on Oceanside homes for sale and Oceanside home  inventory.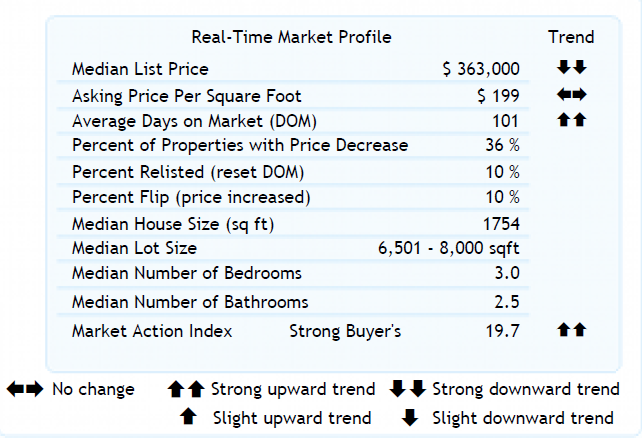 This Week in Oceanside
The median list price in Oceanside homes for sale this week is $363,000.  The Oceanside homes inventory and the days on the market are both increasing.  The improving Market Action Index (see graph) implies some increased sales demand may temper the negative trends.
Supply and Demand of Oceanside Homes
Oceanside home sales have been exceeding the new Oceanside homes inventory for the last few weeks.  Because of excess Oceanside home inventory, the prices have not yet stopped going down.  Should the sales trend continue, expect prices to level off soon and potentially to resume their climb from there.  Watch Oceanside home prices as the market transitions from a North County buyer's market to a North County Seller's market.
Oceanside Homes for Sale Prices
This week prices of Oceanside homes for sale bumped up a bit but the trend of recent weeks was generally in a downward direction.  An increase in demand will be reflected in the Market Action Index.  Watch the chart in future post to try to identify a change in the market.
These Oceanside homes for sale market conditions are brought to you by Altos Research and Pickford Escrow, one of Gary Harmon's winning team members.  For more Oceanside homes for sale information, contact Gary Harmon, your Oceanside Realtor.