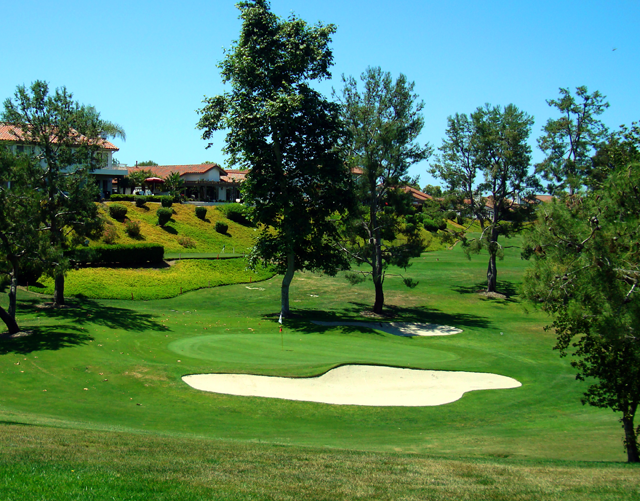 The History of Ocean Hills Country Club real estate started in 1982.  Word spread that an over 55 (55+) retirement community was being built in South Oceanside.  Leisure Technology was taking reservations for the Oceanside homes for sale that were soon to be built.  Potential Ocean Hills Country Club buyers (then called Leisure Village) began to arrive.  Many San Diego North County buyers began to make reservations for the Ocean Hills homes, sight unseen.
In April 1984, the first of the Ocean Hills Country Club homes were completed and the first move-in took place. Soon many more people began to move into the homes on Cordoba Way.
There were many problems, but the new residents were determined to make things work.  They could already tell that Ocean Hills was going to be a great place to live.   By fall the front gate was operational, the RV storage was ready, and most things started to fall into place.  Soon the executive golf course opened and cable TV became a reality.
The design of Ocean Hills Country Club was to respond to the lifestyles that active retirees desired.  People wanted to get out and walk, talk to neighbors, and take part in community activity.  High density helps to achieve this feeling as well as to reduce the cost of housing.
Initial Ocean Hills Country Club homes ranged from 871 esf to 1819 esf.  They were priced from $90,000 to $225,000.  The homes all had a white stucco exterior and a red tile roof in keeping with a Mediterranean and Aegean motif.  Ocean Hills was designed around the clubhouse, the designated center off all activities.  The clubhouse was made to resemble an elegant resort where residents would gather to relax and enjoy great company and the many activities offered.
For the following 6 to 8 years Ocean Hills Country Club homes sold well.
In 1992 came an economic downturn and Leisure Tech was bankrupt.  MSK, a small housing developer, purchased the adjacent acreage for 19 homes, and using the Leisure Tech plans, completed the street.  It took three more years to complete thirteen unfinished houses sold to Kaufman and Broad.  Ryland then completed the remaining 234 homes on the outer rim, and by November of 1998, Ocean Hills Country Club real estate area was fully developed.
For more information on Ocean Hills Country Club real estate history, contact Gary Harmon, your Ocean Hills Realtor.