As Southern California and San Diego North County counts its blessings this Thanksgiving, North County homeowners, buyers and sellers have much to be thankful for. Recent news for the San Diego housing market is positive – from record low mortgage interest rates to rising sales.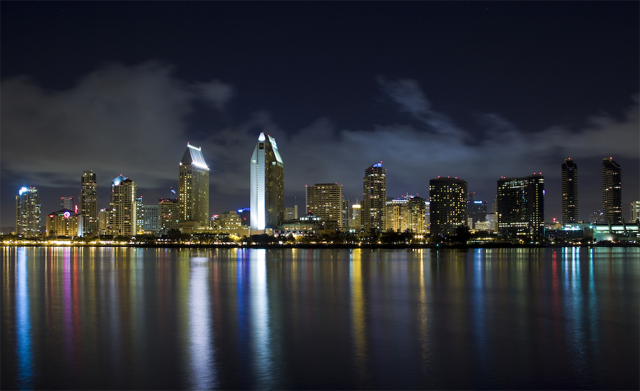 Photo by Kyle Canon Photography
San Diego mortgage interest rates, which mimic bond yields, fell to all-time lows in mid-October, according to the weekly Freddie Mac survey. Benchmark 30-year fixed rate mortgages for North County borrowers with good credit have stayed under 5% for 23 consecutive weeks. The last time these rates reached 4.19% was in April 1951.
Such low interest rates are stimulating San Diego North County real estate sales. In other words, the bottom appears to have been passed, but significant improvement in average and median sales prices is likely to be very slow, largely due to continuing pressure from distressed homes, such as North County short sales and REO's.
The National Association of Home Builders (NAHB) expects both the California economy and the California employment picture to improve in 2011 and 2012. Says NAHB Chief Economist David Crowe, "Consumer uncertainty about the economy, the poor job market and the large number of foreclosed properties for sale continue to be a drag on housing.  However, favorable San Diego North County home buying conditions should help spur additional demand as the job market gradually improves later this year. "
Advice for San Diego North County buyers
Buying North County Homes:  Record low mortgage rates become more important the longer you plan to stay in your North County home. Choose the best San Diego North County home possible to meet your household's needs for years to come. The rise in San Diego housing inventories may give you negotiating power with sellers, but don't risk the home of your dreams over minor bargaining points.  If you're interested in a forecloser search, be patient for a few weeks while the banks sort things out, or move on to another San Diego property.  Keep in mind that your chances of getting a loan are much higher if you can qualify for a conventional or conforming loan. 
Advice for North County home sellers
Selling North County Homes:  When San Diego North County home buyers have little to motivate them besides low interest rates, you must eliminate any reason they might have to wait. Stimulate them with lower prices and better move-in condition than they would find if they waited for prices to fall further or foreclosures to come back on the market.  If you suspect North County neighbors are struggling to maintain their home, offer to help by mowing the lawn or assisting with repairs.  Insist that your city and local housing authority force banks to maintain their foreclosed homes in your area. Organize a neighborhood cleanup drive for abandoned San Diego homes in your area. Be proactive, and your buyers will notice.
Need more information about San Diego North County homes, contact Gary Harmon, your top North County Realtor.  Gary serves all of North County including Carlsbad homes, Encinitas homes, Oceanside homes for sale, Escondido real estate, Vista homes for sale, and San Marcos real estate.