Estimated Monthly Payment Factors per $1000 on a 15 and 30 Year Fixed Loan.
If you are buying Escondido real estate or other North County homes, the first thing you need to do is to determine if you can afford the payments.  If you like to do-it-yourself, the tables below will help get you off to a good start.  If you would like professional help, call me and I will put introduce you to one of my team members at HomeServices Lending. 
To estimate your monthly principal and interest mortgage payment, divide the loan amount by $1000 and multiply by the payment factors below for the interest rate and loan term you are considering.  This factor does not include San Diego North County property taxes.  You can estimate the basic anual taxes by multiplying 1.2% times the purchase price of the Escondido home.  You will also have homeowners insurance, possibly homeowners association dues, pmi, and maybe even Mello Roos taxes.  Too confusing, contact Gary Harmon, your North County Realtor for a personal explaination.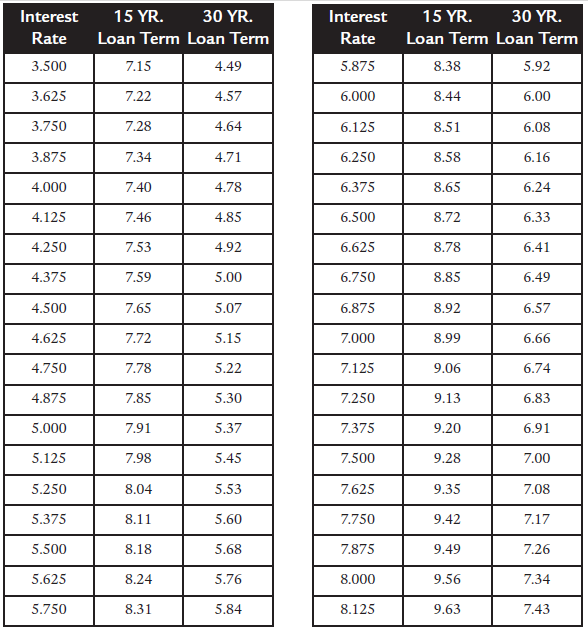 Gary Harmon specializes in Carlsbad ocean view property, Encinitas ocean view property, Oceanside ocean view property, as well as all properties in  Carlsbad, Encinitas, Oceanside, Vista, San Marcos, and Escondido.  Contact Gary Harmon,  your top North County Realtor.