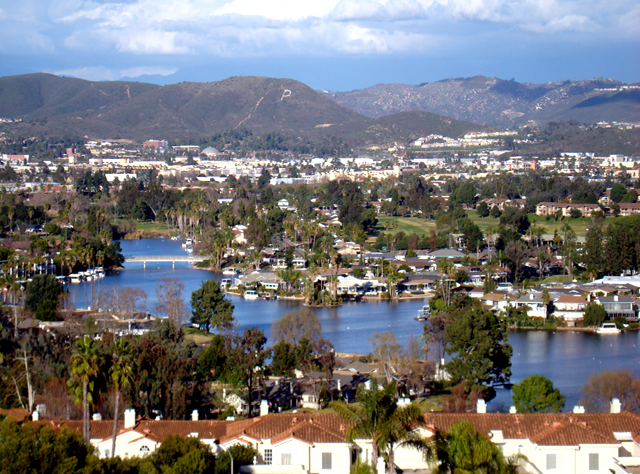 Lake San Marcos Homes – Low Crime Rate
Lake San Marcos homes, part of the larger San Marcos CA homes area, is one of the safer places you can live in North San Diego County.  Lake San Marcos  has one of the lowest crime rates in San Diego County.  One big reason for this is the LSM Security Patrol.  The Lake San Marcos Security Patrol is nonprofit and depends upon voluntary subscriptions of the residents and homeowner associations.  The following Homeowners Associations believe in Lake San Marcos Security and provide 100% participation:  The Colony, Condo II, Country Greens, The Fairways, Hunter Valley, Lion's Gate, LSM Gardens, Malls II,III, and IV, and Varadero homes.
Lake San Marcos Security Patrol – Armed & 24/7
The Patrol is always visible and on the job. In 2009 for example, the Lake San Marcos Patrol closed 1532 garage doors (one was mine that I had forgotten to shut at night). They also did 19,204 vacations checks, responded to 102 residents down that needed help (again, I had to call them to help me lift my aging mother-in-law several times), and had 7,948 officer assist/good Samaritans. 119 trespassing calls and 246 suspicious activities calls were responded to. The Patrol seems to be everywhere all the time in the Lake San Marcos homes area. And as the great results show, that is a very good thing. Lake San Marcos Patrol is armed officers and is on vehicle patrol 24/7 for your protection.
If you would like to live in one of the safest communities and one of the most beautiful communities in the San Diego North County real estate area, contact Gary Harmon, your San Marcos Realtor and a Lake San Marcos resident. If you want to be even safer, Varadero is a gated community with great views of Lake San Marcos as well as some good distant ocean views.
All content by Varadero resident, Gary Harmon.   Content by Gary Harmon.(Edit)