"What goes around comes around."  
Twenty three years ago, I went to work for Prudential Anne Winton Realtors.    Anne Winton dropped the Prudential franchise and I left to work for Merrill Lynch.  A few months later, "Prudential" started selling franchises and Prudential Real Estate took over all the Merrill Lynch franchises.  The local brokerage under Steve Games, Prudential California Realty, took over my Merrill Lynch office in Rancho Bernardo.   Now I worked for Prudential Real Estate again.  After over 22 years at  California Realty, I joined Real Living Lifestyles, a franchise of Brookfield Residential Property Services.  A large percentage of Real Living agents were my friends and came from Prudential California Realty also.
Today came the big news, Brookfield Residential Property Services aquired Prudential Real Estate and Prudential Relocation Services.  See article below photo for more information on Kissing Cousins.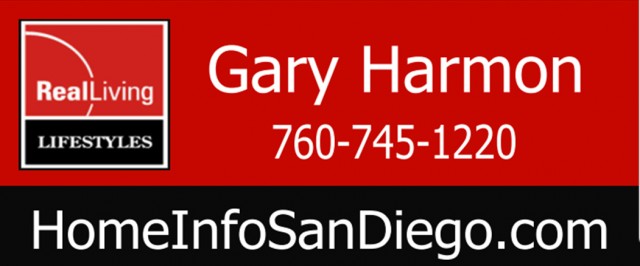 Today Brookfield Residential Property Services ("Brookfield"), a Brookfield Asset Management Inc. affiliate, announced that it has purchased Prudential Real Estate and Relocation Services ("PRERS"), a recognized leader in employee relocation and real estate franchising from Prudential Financial, Inc. Prudential Relocation Services operates as Pricoa Relocation in Asia and Europe.  Brookfield also sells all the "Real Living" franchises which already has over 10,000 agents.
The addition of PRERS to Brookfield's existing residential real estate franchising and employee relocation services businesses establishes Brookfield as the world's second largest employee relocation services provider and the third largest residential real estate franchising business.
Under a licensing agreement, Prudential Real Estate brokerage affiliates will be able to continue to use the Prudential brand based on the terms of their franchise agreements until the expiration of their franchise agreements. 
"This transaction creates a global employee relocation services and real estate franchising leader," explained Graham Badun, CEO, Brookfield Residential Property Services. "We have now increased the breadth and depth of our service offering, keeping pace with the evolving needs of our clients around the world."
A North American & Global Leader
Through its various brands, Brookfield's residential real estate franchisees are now present in all 50 U.S. states, 10 Canadian provinces, Mexico and Portugal, with a network of approximately 80,000 real estate agents, 2,800 real estate brokerage locations and more than $150 billion in annual residential real estate transactions.
U.S.-based Brookfield Global Relocation Services moves nearly 85,000 families in and out of over 125 countries around the world each year. With the acquisition, more than one-third of Fortune 100 companies are its clients. In addition, Brookfield is now the largest provider of relocation services to government, with long term relationships with the U.S. and Canadian governments.
The acquisition greatly strengthens Brookfield's existing U.S. business and results in the expansion of its operations in nine countries, with a rapidly growing presence in China, Brazil and India.
"Today, Prudential's real estate and relocation services businesses join a global company with a track record of over 100 years of success," said Earl Lee, President of Prudential Real Estate and Relocation Services. "We're excited to become part of a company that is focused on and deeply immersed in the real estate sector and is in the business for the long-term."
Earl Lee will continue to lead the U.S. real estate business, and Rick Schwartz, President, Brookfield Global Relocation Services, will assume responsibility for the combined global relocation services business.
Brookfield's parent company, Brookfield Asset Management, is a global asset manager with approximately $150 billion in assets under management. Brookfield is co-listed on the New York and Toronto Stock Exchanges under the symbol BAM and on NYSE Euronext under the symbol BAMA.
That is how Real Living Lifestyles and Prudential California Realty became "kissing cousins."  To get more real estate information or to see current real estate listings of San Diego North County homes, contact Gary Harmon, your Real Living Lifestyles Realtor.  See "Carlsbad Christmas."