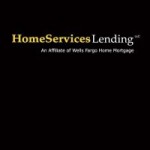 Whether you are an over 55 senior looking at Ocean Hills Country Club homes are a first time home buyer just hoping to get a start, you should do everything they can to improve your FICO credit scores.  Why, because credit scores can mean the difference between a 4.25% and a 5.25% home mortgage rate. That can mean the difference as to wheater you qualify for a loan to purchase your San Diego North County home.  Credit scores can also mean the difference in getting a conforming mortgage and an FHA mortgage.  They can mean the difference in an underwriting approval and an underwriting denial.  Get your credit in order before trying to buy your San Diego North County home.   You should treat your FICO credit just as you would an investment portfolio, always strive to improve and protect what you have. The following tips, if followed, will help you with your journey to becoming a San Diego homeowner.
What Can You Do to Improve Your FICO Credit Score?
Try to get current and stay current.
Apply for and open new credit card accounts only as needed.
Keep your credit balances low on all credit card accounts.
Pay off debt rather than moving it around.  Owing the same amount, but have fewer accounts can help.
You should pay your bills on time.  Late payments and collections can have a serious negative impact on your credit score.
If you have been managing credit for a short time, don't open a lot of new accounts too rapidly.
Once you get a good FICO credit score, you will want to do every thing you can to keep that good score.
What Can Affect Your Credit Score?
Delinquent payments
High outstanding debt, especially "revolving credit card debt"
The amount of new accounts you have opened  right before applying for credit
Credit inquiries can lower your score
What Type of Credit Inquiries Hurt Your Score
A credit check for an auto loan
A credit inquiry for a credit card application
A credit check for a store credit card
A credit check for a mortgage loan
While some credit inquiries can hurt you score by up to 100 points, a mortgage credit inquiry is estimated to only lower your credit score by just 5 points.  So when buying a purchase as large as a San Diego North County home you should shop around for the best rate and terms.  This shopping needs to be limited to about 14 days so as to minimize the rate on your FICO Credit Score.
I would invite you to check out HomeServices Lending, a member of my winning team members.  HomeServices is an affiliate of Wells Fargo Bank.  For San Diego North County real estate information,including information on North County  homes for Over 55, contact Gary Harmon, your North County Realtor.