We live in a great community. Yet, we still read aboout it. It's on the radio, in the local papers, and in the nightly news. People everywhere, even here in San Diego North County, are victims of identity theft. It'll never happen to you, right?
Think again. Identify fraud occurs at all levels of society and everywhere, yes even in Carlsbad and Encinitas. Identity fraud is one of the fastest growing types of white collar crimes in America with over 900,000 victims each year. Experts say the cost nationally could exceed $100 billion annually.
Protect yourself from identity theft! Review the tips below to help stop the wrongful use of you personal identification.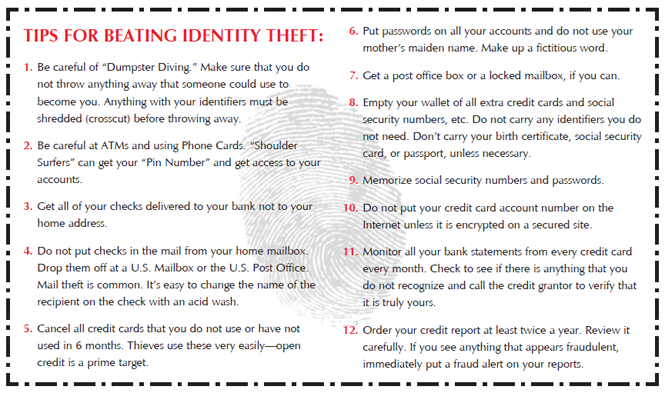 There is also identity theft when it comes to buying North County real estate. Protect yourself with title insurance from California Title Company, one of my winning team members. California title insurance can protect you against hidden risk that may not be discovered even with the most meticulous examination of public records, such as imperesonation of those purporting to be owners of the North County property prior to the issuance of you California Title insurance policy.
For more information about title insurance or North County homes, contact Gary Harmon, your North County Realtor.