Lowest in Over 35 Years
This summer, qualified San Diego buyers – those with excellent credit and with funds available for down payments – couldn't be in a better position to buy a North County home.  According to experts, prices have overcorrected to their lowest since 2002. Since 2006, prices have fallen 33%, greater than the 31% decline recorded during the Great Depression. Using historical wages to home prices, Capital Economics' senior economist Paul Dales says that housing is currently 24% underpriced – the lowest in 35 years. That translates to the best affordability in decades, and an end in sight to the housing malaise, he says.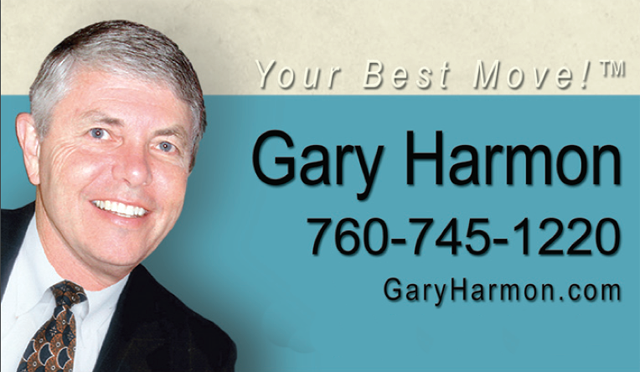 Across the US
In the latest existing home price survey from the National Association of REALTORS, the national median existing-home price for all housing types was $163,700 in April 2011, 5.0% lower than in April 2010. Distressed homes, which sell at a discount of approximately 20%, were 37% of sales, up from 33% a year ago.  Foreclosures, which have pressured both prices and real estate appraisals for non-distressed homes, are still high but leveling off. RealtyTrac says that U.S. foreclosure filings were down 9% in April 2011 from March, and down 34% from a year ago.
Across California
Like the rest of the nation, California home sales also declined in April 2011 from the previous month, but were up 5% over a year ago. And, unlike the national trend, home prices actually increased.  The statewide median price of an existing, single-family detached home sold in California rose 2.5% in April to $293,570, up from a revised $286,510 in March, according to the California Association of REALTORS (C.A.R.).  Yet, despite improving conditions, the Southern California housing market is trending softer, with sales volume the lowest April sales recorded in three years. In Los Angeles, San Diego, Ventura and Orange counties, sales volume drifted 5.5% lower than March, and 9.2% lower than the previous year, keeping in mind that sales in April 2010 were being heavily stimulated by federal and state tax incentives.
Advice for San Diego North County Buyers
The biggest hurdle for San Diego buyers today is creditworthiness. To compete against cash buyers and to take advantage of unprecedented affordability, North County buyers should get their finances in order quickly. Contact HomeServices Lending, one of Gary's winning team,  for preapprovals now, so that glitches in credit reports that impact credit scores can quickly be resolved.
Advice for San Diego North County Sellers
With continued competition from distressed North County homes, it's more challenging for sellers to get top dollar for their San Diego homes.  San Diego North county sellers should carefully analyze their equity position before they price their home for sale. Lenders will work with sellers who are "short" or owe more than their homes will sell for in the current market, but the process may be lengthy. Contact Gary Harmon, your North County real estate expert for a comparable sales analysis before pricing your home for sale.