It is not just saving money, but North County homeowners like to also feel good about helping the environment.    Almost nine of ten home buyers felt that a home's cooling and heating cost were at least somewhat important to their buying decision.  Roughly seven of ten buyers felt that energy efficient appliances and efficient lighting were at least somewhat important to their home buying decision.   See charts below.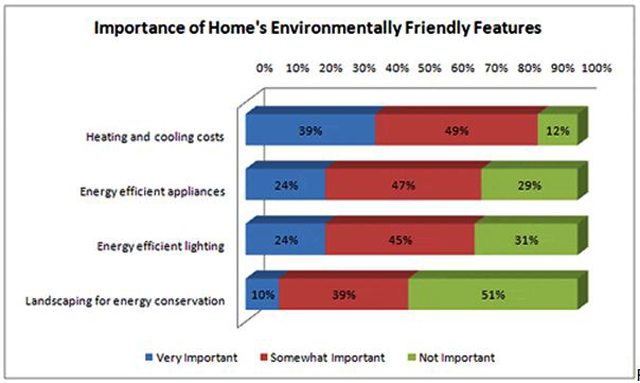 The % of buyers – by age – who said the feature was very important to their decision.
Buyers with higher incomes tended to place less importance on environmentally friendly features.  Solar panels are also a way some North County home owners are trying to save money.  See Solar panels – free energy? 
If your are considering buying or selling a San Diego North County home, and would like more home info on san diego homes, contact Gary Harmon, your North County Realtor.