Gary Harmon joins Hadley Home Team and Real Living Lifestyles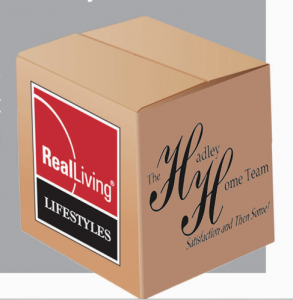 At Real Living LifeStyles Real Estate, the Hadley Home Team is an experienced team made up of 10 professional San Diego North County Realtors who have the unrelenting desire to deliver premium services with market and technological innovation. Gary Harmon, with over 21 years of San Diego North County real estate experience, is the newest addition to the team.
The Hadley Home Team keeps abreast of Carlsbad real estate news and regulations, market knowledge, and the latest technological advances to deliver the best results to their clients.  Whether the Hadley Home Team is your trusted listing agent or your negotiating buyer's agent, San Diego clients are guaranteed the same commitment to superior service that would be expected of such professionals.
At the Hadley Home Team, we are not just selling homes, we are selling  Real Living LifeStyles that have earned Carlsbad the distinction of being one of the most sought after communities in Southern California time and time again. Whether you are looking for your first Carlsbad home,  vacation home, or a Carlsbad ocean view home, we will vest our clients with all the San Diego home information necessary to  make all real estate decisions. From initial consultation to close of escrow we are there every step of the way.
Today's clients have an evolving mindset and we pride ourselves in delivering beyond expectations. By understanding current market conditions and anticipating trends, we successfully guide our clients to their real estate goals. We aspire to learn your Carlsbad real estate wants and needs, and share our market knowledge to help you in your goals.
We keep informed of all real estate news and Carlsbad market conditions, see Carlsbad homes for a continuous Altos Research market updates.  We pair that understanding with cutting-edge technology, proven marketing techniques, and the Carlsbad Spirit to deliver beyond your expectations.
To receive updated information on Carlsbad real estate news, community events and developments, or to see great Carlsbad homes for sale, contact Gary Harmon, your new Hadley Home Team Realtor.   Please feel free to surf my main website, HomeInfoSanDiego.com, to search for San Diego homes and learn more about REAL LIVING LIFESTYLES in Carlsbad, California.