Shop and Compare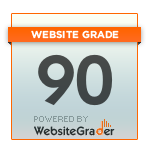 No matter what you decide to buy in life, you always shop and compare and try to make sure you are getting the best value for your money.  Before you hire an Escondido Realtor to sell your home, you should definitely do the same thing.  After all, your Escondido property is probably your most important investment.
According to the San Diego North County Association of Realtors over 87% of Escondido home buyers start their search on the Internet. Before you hire someone to sell your Escondido property, you want to make sure they will maximize the chance of Selling your Escondido home. Is there an objective way to measure your Escondido Realtors website marketing effectiveness?  There are really two ways and the first is called Website Grader.
Website Grader
Website Grader is a free tool that measures the marketing effectiveness of your Escondido Realtors website. It provides a score that incorporates things like website traffic, SEO, social popularity and other technical factors. To use Website Grader go to the webpage: http://websitegrader.com/.  Enter the url address of any Escondido Realtor webpages that you would like to check. Then click on the box that says "Generate Report." The higher the score the more effective is the Realtors website. The Website Grader score of Gary Harmon.com is "89."
Google Keywords
The second way to grade your Escondido Realtors website is to see how it ranks in Google. Go to http://www.google.com/ and type in different search words that should apply to selling your Escondido real estate. Try "escondido realtor, escondido real estate, or escondido homes." A good Escondido realtors webpage is found on page one or two of Google.
Pick the Best
Before you list your Escondido home, check out your Realtors website. Pick an Escondido Realtor that has a site that will mazimize the chance of getting the most visitors to their site. Pick a site with a high Website Grader Score and a high Google page rank. Gary Harmon, your Escondido Realtor has such a site. Hire Gary Harmon with Prudential California Realty and put Gary's winning team to work for you.