There has never been a better time to invest in San Diego North County homes.   San Diego North County real estate investing has probably made more millionaires in San Diego than any other thing.  The current San Diego homes market is in turmoil to be sure.  However, this just may be the right time  to start building your real estate portfolio by investing in San Diego North County property.  Current interest rates are low and prices of San Diego North County homes are  the lowest in five years.  If you want to start building your North County real estate wealth, you may be at the right place at the right time.  San Diego North County homes have most  always been a good investment, but when you buy it for depressed prices your chances for gain are great.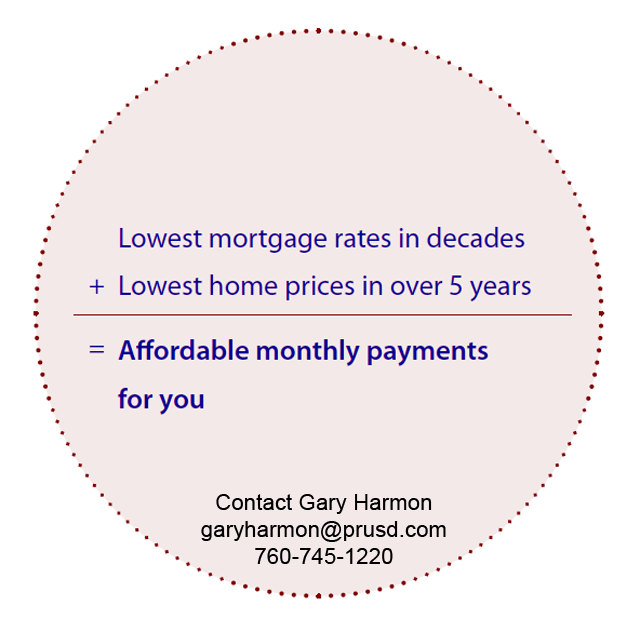 Historical Low Interest Rates
Lowest home prices in over 5 years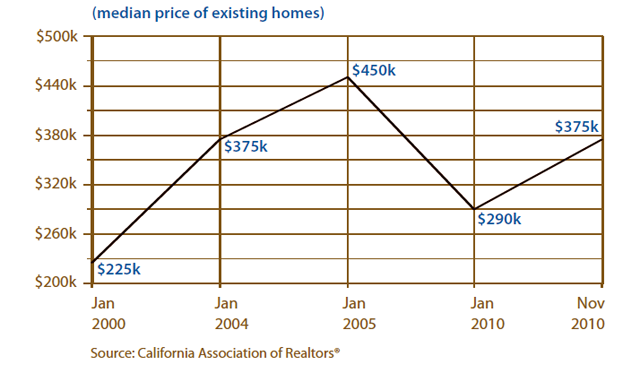 The Right Lender
Want to take advantage of this great real estate market?   I'll help you get pre-approved with HomeServices Lending so we can start looking for your new home today.
San Diego North County Property
Gary specializes in San Diego North County homes including:  Carlsbad homes, Oceanside homes for sale, Encinitas homes, Vista, San Marcos, and Escondido real estate.  Gary Harmon also specializes in San Diego North County homes for over 55 seniors.  North County Homes for Over 55 (55+) covered on this blog include  Oceana homes, and Emerald Lake Village (all in Oceanside). Other homes included are Rancho Carlsbad homes (Carlsbad), Oaks North homes and Seven Oaks homes (both in Rancho Bernardo).Ocean Hills Country Club homes.
Right Real Estate Team
Gary Harmon has sold San Diego North County for over 20 years.  During this time he has had a chance to work with most of the major escrow and title companies.  He has also worked with buyers that used many of the larger lenders.  From these years of experience of helping people buy and sell North County homes, Gary has been able to put together the best of related services.  Hire Gary Harmon and put his winning team to work for you.
If you are considering buying  San Diego North County real estate this winter, contact Gary Harmon, North County Realtor.