Reach More San Diego North County Home Buyers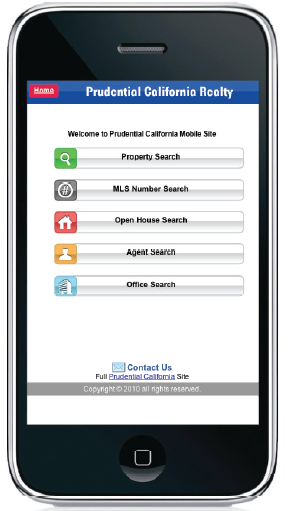 Mobile access reaches North County buyers on the go . Now San Diego buyers can find your North County home on prudentialcal.com no matter where they are — by accessing it on their mobile device. Buyers who are looking for Carlsbad homes, Encinitas homes, Escondido real estate, or Oceanside homes for sale will find your property as they use their mobiles to search homes for sale and open houses within your city or zip code.  When they drive by and like what they see, they can view full websitelevel details about your property — including up to 35 photos. If they already have your address, they can enter it in our new Location Search to find your property. Mobile access makes it simple for buyers to email your agent on the spot and schedule a showing of your home.
How to Get Mobil Access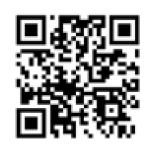 When scanned into a smartphone, this unique barcode takes you directly to http://m.prudentialcal.com.   That is the Prudential California Realty mobile site.  Try it.  Need to download a QR Reader app? Just search for "QR Reader."  I also have Bee Tagg Multicode Reader on my iPhone.  Both work great.  You can see how the Prudential California Realty mobile site works by just clicking on the iPhone picture to the right of this page.
You should start to see these unique barcodes used in many forms of print advertising.  Smartphone users will have a quick way to reach the advertisers websites without making frustrating typing mistakes.   I would use mobile barcodes to direct North County buyers to my main website where they instantly see my San Diego North County homes for sale. 
For more information on barcodes or to make your own, go to www.neoreader.com.  If you would like San Diego North County homes for sale info, contact Gary Harmon, your top North County Realtor.  I service all of North County including Carlsbad ocean view homes, Encinitas ocean view homes, and Oceanside ocean view homes.  The barcode of my blog, www.GaryHarmon.com, which you are now reading is shown below.

The barcode for my main website which services Carlsbad homes for sale, Encinitas homes for sale, Oceanside homes, San Marcos CA homes for sale, and Escondido real estate is shown below.