Considering selling your Carlsbad property this summer? Now's a good time to complete some summer maintenance to make sure your home is in tip-top shape. Even if you aren't planning to sell your Carlsbad home, you should still add these chores to your list to help preserve your home's value and help avoid major repairs later on.
Check the outside of your Carlsbad Property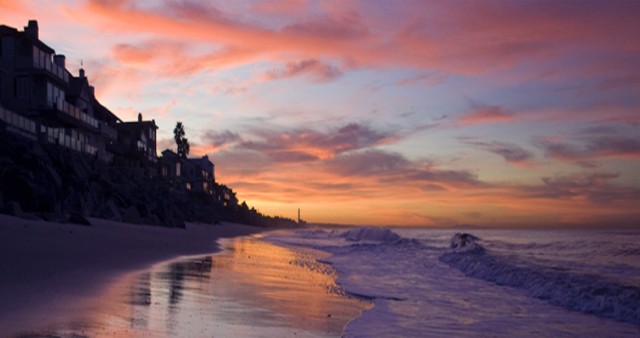 Look for any damage caused by spring and winter's weather. Check for those sagging or loose gutters. Over the fall and winter, leaves, dirt and debris may have accumulated in your gutters. Check your gutters for clogging and damage and schedule an appointment for cleaning. Check the condition of your stucco, clean or patch if necessary. Check the eaves and patio cover for dry rot. Promptly schedule repairs for those items you can't do yourself.
Walk around your yard as if you were a first-time visitor. What impression does your Carlsbad real estate make? Loosen the soil around perennials, plant annuals or a vegetable garden. Prune shrubs and trees. Fertilize you lawn and remove weeds from the flowerbeds.
Don't forget the backyard! Is it time to condition your deck? Be sure to hammer in any loose nails, or replace them with galvanized deck screws. Replace any broken boards or rails. Consider renting a power washer to clean dirt and mildew from the wood, and then apply an all-weather sealer or stain. Repair any broken fence boards and paint or seal them as needed.
Wash windows and screens.
Check your sprinklers on a regular basis.  Replace heads that are starting to stop up.  Adjust spay of heads as necessary.  Reset your timer. As it gets hotter, more time is needed to keep your lawn for burning.  
Take a Tour Inside Your Carlsbad Home
Start making a list of things to do in each room. Then go to work. Dust walls and ceilings to remove cobwebs and wash any grimy areas. Wash window curtains or remove drapes for dry cleaning. Deep clean rugs and carpets. Dust and polish wood or laminate floors. Make sure tile grout is clean.
One often-overlooked area is the fireplace. Be sure to sweep ashes carefully into a dustpan. Have the flue professionally cleaned every few years. Look around for clutter. Are there items you don't use any longer? If you are planning on moving, what items will you not need? Consider having a garage sale and then either donate or trash the remaining items.
Make sure all exhaust fans and vents are clean and clear. Don't forget to remove the lint buildup from the clothes dryer vent. Take strainers off the ends of all the lavatory faucets and clean them.
Clean fan blades using mild soapy water. Check the central air-conditioning unit for debris and obstructions; vacuum the main condenser coil on top of the unit. 
And lastly, don't forget to replace batteries in smoke detectors and change air filters. A good time to change them is when you change your clock for daylight savings.
Although performing these summer chores may be dreaded task, they go a long way in maintaining and even enhancing the attractiveness and quality Carlsbad your home. With more buyers out and about, you must be sure your Carlsbad property is ready for its next new owner!
If you are considering placing your Carlsbad home for sale, contact Gary Harmon, you top Carlsbad Realtor.

[idx-listings city="Carlsbad" minprice="400000″ propertytypes="335″ orderby="DateAdded" orderdir="DESC" showlargerphotos="true"]