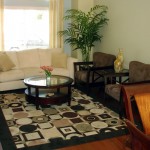 The median price of available Escondido Homes for Sale this Feb 15, 2010 is $399,900.   The 598 Escondido houses  have a market time of 146 days.  The Escondido real estate market has been consistently cool for several weeks.   Escondido home inventory and days on the market have been rising. It is still a buyer's market and Escondido real estate prices have continued to fall somewhat. 
Statistical information in this monthly report is supplied by Pickford Escrow and was developed by Altos Research.
Escondido Homes Market Summary (Feb 15, 2010)

Zip 92025

Zip 92026

Zip 92027

Median 

Escondido Homes

Asking Price 

 

List Price per Square Foot

Average Days on the Market

Median Escondido Homes Size (sqft)  
The median prices in Escondido homes in the above table does not always give the whole picture.   It sometimes helps to look at Escondido home median prices broken down by quarters.  The following for Escondido homes for sale is an average of all four zip codes.  The median Escondido properties price for the most expensive 25% of Escondido homes is $765,000.  The median price for the upper middle 25% is $485,000.  The lower middle median price for Escondido properties is $320,000 and the bottom 25% of Escondido homes for sale median price is $218,000.  For more information about Escondido homes for sale, contact Gary Harmon your Escondido real estate agent and top Escondido Realtor.