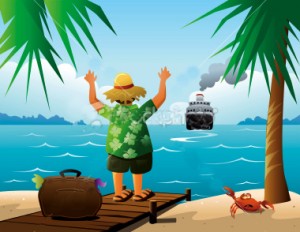 Get your first-time home buyers tax credit on your Escondido home now.  Under current federal law there are only three days left to purchase Escondido real estate in order to get your tax credit.  That means you must have the Escondido property in escrow before May 1, 2010.   San Diego North County homes that are purchased before May 1, 2010, must close escrow by July 1, 2010.  There is a special exemption for members of the armed forces serving on extended duty.  These military personnel get an extra year to buy a first time Escondido home or other North County home.    San Diego military wanting to receive this tax credit can also receive an addition homes for heroes military discount, by contacting Gary Harmon to buy their San Diego Off-base Housing.
If you miss the current federal first-time buyers tax credit you have just missed out on $8,000 or 10% of the purchase price of your Escondido home, whichever is less.  To qualify for this credit you must have not owned a principle residence during the three-year period prior to purchase of the Escondido property.  If you owned rental property or vacation property, that does not disqualify you from this program.
If you just missed the boat, all is not lost because a new boat is coming.  It is the California first-time buyers tax credit.  It is worth $10,000 and starts May 1st.  To get more information on this credit and to qualify for a "Free iPad," contact Gary Harmon, your top Escondido Realtor.