Today at our Prudential California Realty office meeting in La Costa, we had a speaker, Jennifer Bonasia, President of Pacific Shoreline Construction Consulting Design.  She shared a lot of good information that I think North County home buyers and sellers can all use. 
North County Buyers
When looking for a home many potential buyers love a home, but there are just a few things they would change.  Somtimes these things are stumbling blocks to finding that dream home.  Many times buyers over estimate the cost of what desired changes might cost.  A solution would be to schedule an appointment with Pacific Shoreline at the home being considered.  Pacific Shoreline will then come up with an free estimate of what it would cost to change things about the North County property.  The buyer, having all the facts, can mak e an informed decision as to whether to buy the home in question.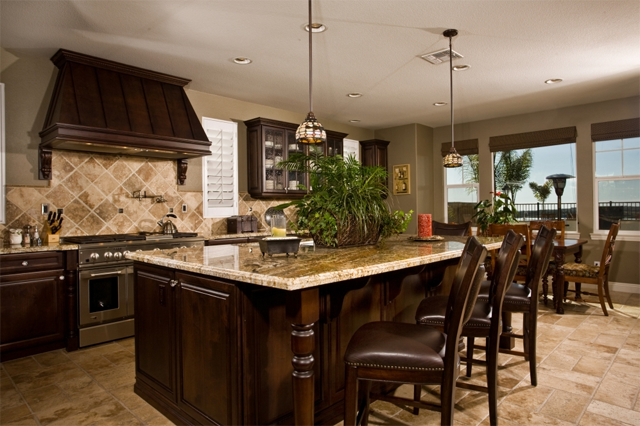 North County Sellers
Many times there are just a few things that a home needs to make a listing more sellable.  Again, the sellers may over estimate what it would cost.  A home that looks good sells for more money.  Why not get someone like Pacific Shoreline to give you a free quote on what needed changes would cost.  Then you, the seller, can make an informed decision.
Pacific Shoreline Slide Show of Completed Work 
About Pacific Shoreline
Pacific Shoreline is a licensed CA General Contractor providing superior construction management and interior design services for residential and commercial projects.  From residential re-models to complete new home community development, Pacific Shoreline has the breadth of experience and professional management to make the difference in the success of your project and your budget.  Pacific Shoreline offers a comprehensive system of services that include Interior Design and Green Building and Design practices creating a superior, sustainable and healthier environment for our clients.  (Information and photos furnished by Pacific Shorline, See www.PacificShorelineGC.com.
 Gary Harmon, your North County Realtor, specializes in helping buyers or sellers of  Carlsbad homes, Encinitas homes, Escondido real estate, or Oceanside homes for sale.  This includes  Carlsbad Ocean View Homes ,  , and Encinitas Ocean View homes.Oceanside Ocean View Homes.  Gary also specializes in helping San Diego Seniors (over55) with  Ocean Hills Country Club homes, Emerald Lake Village, Rancho Carlsbad homes, Oceana homes or Seven Oaks and Oaks North homes.