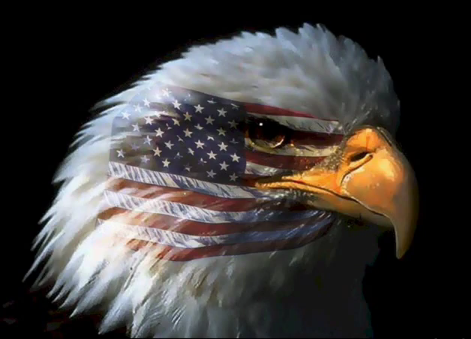 There is a right way and a wrong way to display our country's flag here in San Diego County, which stands for America and represents the people who risked their lives for it.  Here are some of the correct ways to display the American flag:
In the morning, raise the flag quickly. At night time, bring it down slowly.
If you're going to fly it at night it should have a light on it.
The flag should not be flown when it's raining or when the weather is bad.
After a tragedy or death, you should fly your flag at "half staff" for 30 days. (Raised halfway up the pole.)
The American flag is always on top; any other flag, such as your state flag, are below it.
Never put your flag upside down.
Never let your flag touch the ground.
The flag should be flown from sunrise to sunset.
Fold your flag when it is not flying. Don't throw it in a drawer or box.
When your flag is old and worn out, get a new one. Old flags should be burned or buried; never thrown in the trash.
Enjoy flying the American Flag in San Diego North County this July 4th (Fourth of July).  Here are two links to fourth of July things to do in San Diego in 2011:
For great San Diego North County real estate deals, contact Gary Harmon, Real Living Lifestyles.
" Turn on your sound and enjoy Lee Greenwoods "God Bless the USA."