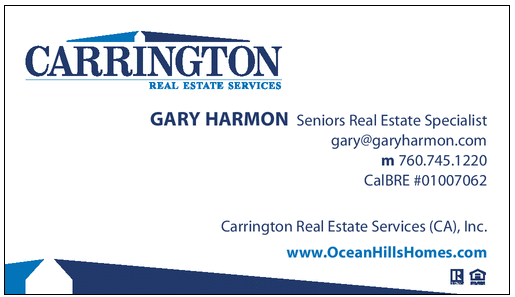 Carrington Real Estate Services is the new kid on the block in San Diego North County. Carrington took over the physical locations of many of the Real Living Lifestyle offices in San Diego North County including Carlsbad and Escondido.
Nationwide, Carrington Real Estate is a full service brokerage in 22 states with over 1500 sales associates. "Born in the midst of the real estate downturn, we started out as a company focused on the distressed market, but quickly maximized that experience to become one of the most successful institutional and retail real estate brokerages in the nation."
Carrington Real Estate Services is one of the 18 companies under the Carrington Holding Company, LLC. Together, these businesses cover virtually every aspect of the single family residential real estate transaction. Gary Harmon is now proud to be part of the Carrington family.