Going into July, this is how the market looked in the Carlsbad homes area.  See the bottom of the page and below the table for details on Carlsbad homes for sale and Carlsbad home  inventory.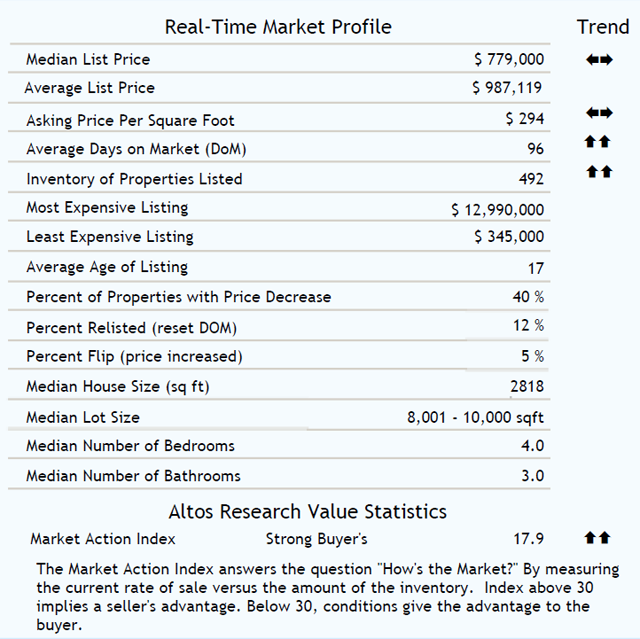 Carlsbad Homes Prices
Going into July, the median list price of Carlsbad homes for sale was $779,000.  There were 492 Carlsbad homes on the market with an average market time of 96 days.
Carlsbad Homes for Sale Inventory
Carlsbad homes inventory and days on the market are both trending higher.  There has been an improvement in the Market Action Index (see graph) which implies some increased in demand for Carlsbad homes.
Supply and Demand
The Market Action Index has been trending lower for the last several weeks.  Carlsbad homes for sale prices have remained relatively stable.  If the Carlsbad home inventoory continues to grow relative to sales demand, it is likely that we will see a downward pressure on the prices of Carlsbad homes for sale.
To find out more about Carlsbad, Carlsbad homes, etc. contact Gary Harmon, your Carlsbad Realtor and North County real estate expert