Maybe you have retired and no longer have an income.  Maybe have lost your job.  Perhaps your credit score is a little too low for a regular loan.  A purchase reverse mortage could be a way for you to get a loan to buy that Carlsbad home.   Below are some of the benefits of a purchase reverse moretgage.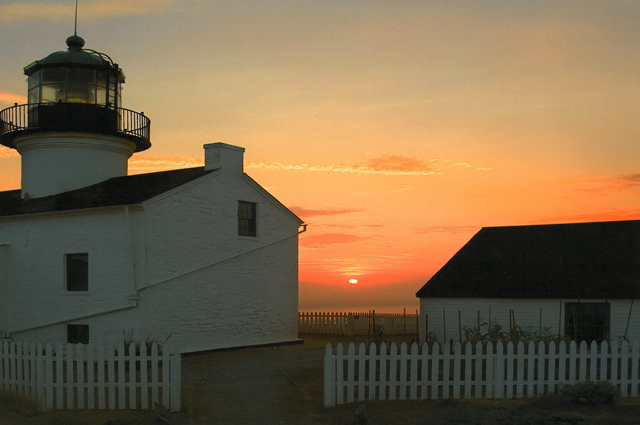 FHA Purchase Reverse Mortgage Benefits 
     -No income required                    
     -No minimum credit score
     -No Income to Debt ratio             
     -Down payment can be a Gift
     -No Mortgage payment for life       
     -No minimum or maximum sales price
     -Can own other properties 
     
You need to be 62 years old to qualify for a purchase reverse mortgage.  A Reverse Mortgage will cover as much as 77% of the price of the home!  A Purchase Reverse Mortgage can eliminate the need for a Carlsbad homebuyer to make a house payment. All that is needed is the down payment and closing costs the Reverse Mortgage will cover the remaining balance!
The age of the youngest buyer and the value of the Carlsbad home are what determine how much money is needed to close.
Use the table below to see what you could expect with an appraised home value of $309,000.   Contact Gary Harmon, your San Diego North County Senior Realtor, for different purchase (appraised) values up to $625,000. have included the Down Payment and estimated closing costs.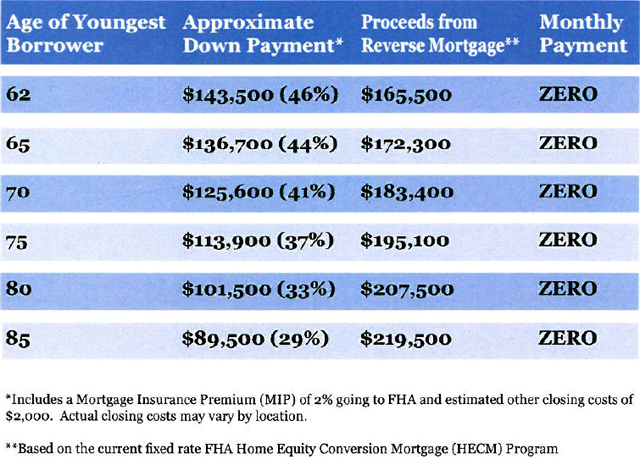 See Gary's other articles relating to purchase reverse mortgages:
Home Services Lending, one of Gary Harmon's Winning Team, can customize a reverse mortgage to fit your situation.  Contact Gary Harmon, Prudential California Realty, for your best move ever!