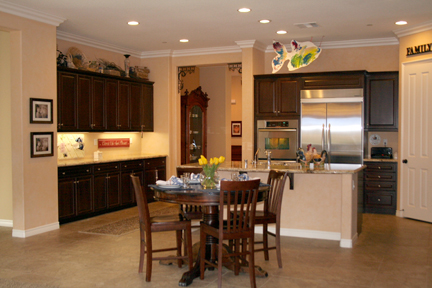 Invest in San Diego North County Real EstateIt seems that every time we're talking about San Diego North County homes, the conversation immediately goes to the financial aspects of buying a North County home.
How's the market? Should I wait to try and get a "better buy"? Where are prices headed? Where are interest rates headed?   Should I wait until I can get a "steal"?The interesting thing about all these questions is that survey after survey keep telling us that price is not the primary reason families buy a San Diego North County home. However, money is typically considered in terms of affordability and in light of not paying rent to a landlord.  See surveys under photo.The Survey Says:According to the 2011 National Housing Pulse Survey, most Americans still believe that owning a home is a solid financial decision, and a majority of renters aspire to home ownership as a long-term goal. Seven in ten Americans also agreed that buying a home is a good financial decision while almost two-thirds said now is a good time to purchase a home. The top five reasons given in the "National Housing Survey" for buying a home are, in order:
 It means having a good place to raise children and provide them with a good education
 You have a physical structure where you and your family feel safe
 It allows you to have more space for your family
 It gives you control over what you do with your living space (renovations and updates)
 Paying rent is not perceived as a good investment—at the end of the rental period all you have is a stack of cancelled checks.
The top four reasons given in the "Myers Research and Strategic Services Survey" for buying a home are, in order:
 Home ownership provides a stable and safe environment for children and other family members
• Home ownership means the money you spend on housing goes toward building equity, rather than to a landlord
 Home ownership creates the opportunity to live in a neighborhood that you enjoy
 Home ownership allows you the right to decorate, modify and renovate your home as you see fit
The Survey's Bottom Line?Finances and price dominate the conversation when we talk about buying a home. However, when it comes down to it, we actually buy for the same reasons our parents and grandparents did—we want a better lifestyle for ourselves and our families. And now, with affordability in Southern California at its best level in decades, it makes all the sense to buy for all the right reasons.Why Wait?As the chart below illustrates, by "staying on the fence" you may have saved a few dollars in terms of your monthly payment, but you missed an entire year of the other benefits of home ownership.To find the North County home of your dreams, contact Gary Harmon now.