San Diego North County Homes make good investments, so why rent when you can buy?   Moving from "Renter" to "Owner" may be easier than you think.  You may be able to find a San Diego North County home with a total monthly payment comparable to your current rent payment!
Example:
Interest rate and payment illustrations are below. Contact Gary Harmon, and I will put you intouch with Home Services Lending for current interest rate and payment information. Rates are illustrative and are subject to change daily.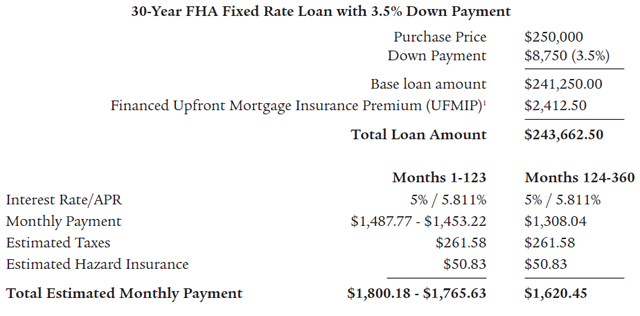 Payments will vary during the initial 123 months due to annual adjustments to the required monthly mortgage insurance premium. After 123 months the mortgage insurance premium is dropped. Closing costs are assumed to be paid by the borrower at closing. If the closing costs are financed, the loan and payment amounts will be higher. Your loan's interest rate will depend upon the specific characteristics of the loan transaction and your credit profile up to the time of closing. Amounts shown for hazard insurance and taxes are estimates and are subject to change.
1. Financing the UFMIP is optional. Borrower can pay the premium at closing.
Get Started Now
Take your first step to buying your San Diego North County home by talking to a tax advisor for more information. To get more information about borrowing money see HomeServices Lending.  To get more information about buying a San Diego North County home, contact Gary Harmon, your North County Realtor.
Current Listings of ALL San Diego homes is the easiest way to see photos and get details about what is available in San Diego North County.