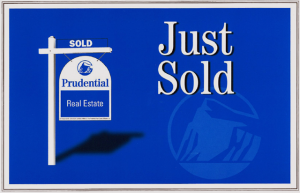 DON'T DO IT!  This post is meant to educate North County buyers and sellers, as well as my fellow North County Realtors.  "Should a North County seller let a potential buyer move in prior to the closing?"  This question has come up at least once or twice a year in my 21 years of San Diego real estate experience.  It just recently came up on the purchase of an Oceanside home where I represented the buyer.  I was the buyers' "hero" until I told them they could not move into the Oceanside home early. 
 
There is an array of horror stories about what could go wrong when you let a San Diego North County home buyer move in early.  You would be better off to put them up at your house, in a motel, or send them on a trip, but whatever you do, avoid allowing them to take possession of the North County home prior to closing. If a problem arises, resolving who is responsible can result in expensive and lengthy litigation. If there is absolutely no other option but to let the North County buyer move into the property prior to closing, here are some suggested steps I recently found which my help to protect all parties involved.
Don't let the San Diego North County buyer take possession without a separate lease agreement plus a security deposit.  It's absolutely imperative that you draw up a separate lease agreement. Until the transaction closes, the North County buyer is a tenant. This means that you collect a separate security deposit (in addition to whatever amount the buyers put down as an earnest money deposit). Hopefully, this provision alone will discourage most buyers from attempting to occupy the North County property prior to closing.
 Tenants can be evicted.  The most important distinction between a North County buyer in possession and a tenant in possession is that evicting a tenant is relatively easy. In contrast, getting rid of a North County buyer in possession often requires a lawsuit.
This is not a "do-it-yourself" project.  It's important to use a lease agreement that is either generated by an attorney, your local board of Realtors or your state association of Realtors.
Make sure the appropriate insurance is in place on the San Diego North County real estate.  Many sellers mistakenly believe that their homeowners insurance provides adequate coverage for a North County buyer who moves into their property. The best way to handle this is to notify your insurance company.  Also be sure to advise the buyers that the lessor's (seller's) insurance does not cover their belongings. Furthermore, it normally doesn't provide liability coverage for the buyers or their guests. The best way to protect buyers' interests is to purchase a renters' insurance policy. To provide extra protection, insist that a home warranty policy is in place on the property. That way, if there is an issue with a major system on the property, there won't be a conflict about who is going to pay for the repair.
Document the condition of the North County property.  The condition of the San Diego property is often a major source of contention if the buyer fails to close. Take extensive photos (and shoot a video if you can) prior to the time that the buyer/lessee takes possession. If there is a dispute, you have concrete proof about the condition of the San Diego North County property.
The bottom line is this: Do whatever you can to avoid having a buyer move into a property prior to closing.  If there is no other alternative but to have the North County buyer take possession early, make sure that you have taken the necessary steps to protect all parties involved. Otherwise, it might be your career that is going up in flames.
For more information on moving in early or to see North County homes, contact Gary Harmon, your North County Realtor.