Thinking of selling your North County home?  Want it to look its best?  Giving your San Diego North County home a minor facelift may equate to a larger investment than you are willing or able to make.   Should you try to do the minor facelift on your North County house yourself or should you hire a professional to do the job.  To make an informed decision, consider the level of skill required, do you have the tools necessary,  how much time will it take, and can you get the job done correctly the first time.  If you need professional help you should hire the help you need.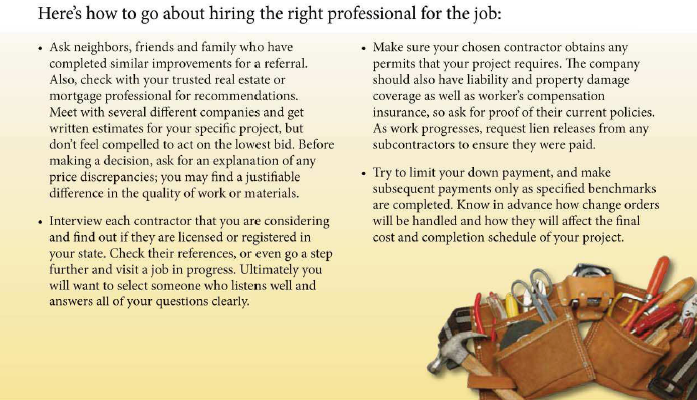 Doing it yourself when selling your North County home is very little different than the minor facelift.
Gary Harmon has the skill level and is the right North County professional for the job.  Gary has the right tools, see Gary Harmon's Winning Team.  Gary has over 20 years of experience with Prudential California Realty, helping sellers get top dollar for their North County homes.  And finally, Gary has the time to dedicate to the sale of your North County home and will get it right the first  time.
For help selling your home today, contact Gary Harmon, you top North County Realtor.   Don't loose money and time trying to "Do it Yourself."  Put Gary Harmon and his team to work for you today.
Inserted article is courtesy of Joyce Nathan of HomeServices Lending San Diego North County.